Pricing plans
Select a service plan that best suits your games needs
Air
$1
Monthly
A perfect starting point for casual gamers who want to get the most out of their gaming experience. Get basic gaming insights and tips, access to a limited number of evaluations and regular updates on the latest games.
Get this plan now
Pro
$2
Monthly
For serious gamers looking to up their game, the Pro membership offers expert evaluations, personalized recommendations, and access to Pro-level tutorials and guides. Get all the benefits of the Air membership and more, including regular tips and tricks, personalized feedback on your game performance, and exclusive discounts.
Get this plan now
Max
$3
Monthly
The ultimate gaming experience, exclusively for dedicated and serious gamers. With the Max membership, you'll get all the benefits of the Pro membership, plus premium content and perks, early access to new games, and personalized coaching from top gaming experts. Get the most out of your gaming experience with the GameAdvisor Max membership.
Get this plan now
| | Air | Pro | Max |
| --- | --- | --- | --- |
| Features | | | |
| Basic gaming insights and recommendations | | | |
| Access to a limited number of evaluations and tips | | | |
| Regular updates on the latest games | | | |
| Regular updates on the latest games | | | |
| Exclusive discounts on selected games | | | |
| Access to Air-level tutorials and guides | | | |
| Early access to Air-level events | | | |
| Expert evaluations and personalized recommendations | | | |
| Regular tips and tricks to improve your gaming skills | | | |
| Personalized game recommendations based on your preferences and playstyle | | | |
| Priority support from the GameAdvisor community | | | |
| Exclusive discounts on selected games and gaming accessories | | | |
| Early access to Pro-level events | | | |
| Access to Pro-level tutorials and guides | | | |
| Regular webinars with gaming experts | | | |
| Personalized feedback on your game performance | | | |
| Premium gaming experience with exclusive content and perks | | | |
| Invitations to premium gaming events and tournaments | | | |
| Early access to new games before their official release | | | |
| Personalized coaching from top gaming experts | | | |
| Priority support and assistance from the GameAdvisor team | | | |
| Exclusive discounts on gaming hardware and accessories | | | |
| Access to Max-level tutorials and guides | | | |
| Advanced webinars and training sessions | | | |
| Priority access to limited-edition gaming merchandise | | | |
| | Get started $1 | Get started $2 | Get started $3 |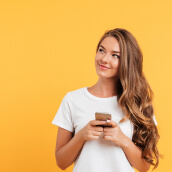 Lilianna Bocouse
Junior player
"I've been using GameAdvisor for a few months now and it has completely transformed my gaming experience. With expert evaluations, personalized recommendations, and access to top-level tutorials and guides, I feel like a pro in no time. The community is amazing, and I love being a part of it. I highly recommend GameAdvisor to any serious gamer looking to up their game."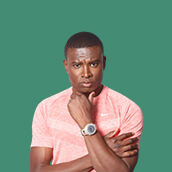 Darell Steward
Project Manager
"Lorem ipsum dolor sit amet, consectetur adipiscing elit. Integer ac pretium dui. Aliquam rutrum justo lorem, in efficitur odio efficitur vel. Integer mattis, neque malesuada sagittis porttitor, enim tortor ullamcorper diam, id eleifend sem mauris at turpis. Curabitur sed nisi nec ligula dictum maximus eu ut ante."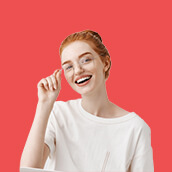 Annette Black
Lead Designer
"Quisque rutrum sit amet magna sit amet tristique. Vivamus rhoncus ac purus vitae convallis. Aliquam erat volutpat. Proin egestas, mauris ut semper semper, ipsum felis mattis ligula, et porttitor ante arcu nec ante. Aliquam congue est eu turpis sollicitudin, et ullamcorper tortor aliquam."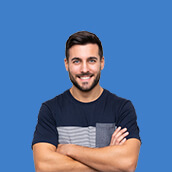 Ralph Edwards
CEO, Co-Founder
"Vestibulum faucibus lectus eget augue pharetra, quis semper lectus gravida. Vestibulum pretium in elit sed iaculis. Curabitur elementum turpis at ipsum molestie, id maximus odio tincidunt. Praesent id lacinia orci. Phasellus at varius arcu. Ut nec lobortis velit. Mauris vel risus quis lacus placerat fringilla."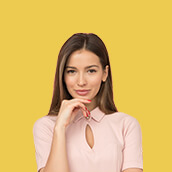 Jane Cooper
Strategic Advisor
"Morbi at fermentum enim, pulvinar malesuada quam. Morbi sit amet tellus luctus, vulputate arcu nec, consectetur diam. Proin est lacus, interdum ac aliquam sit amet, aliquam eget leo. Donec condimentum erat quam, tincidunt tempus augue consectetur a. Donec quis purus dictum, iaculis mi fringilla."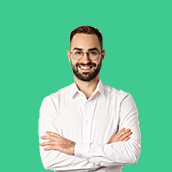 Albert Flores
Business Analyst
"Phasellus at varius arcu. Ut nec lobortis velit. Mauris vel risus quis lacus placerat fringilla. Aliquam congue risus tortor, sed posuere leo faucibus sed. Orci varius natoque penatibus et magnis dis parturient montes, nascetur ridiculus mus. Ut dui ante, rutrum eget vehicula sed."
Join GameAdvisor with your favorite tools that you use daily and keep things on track